UPDATE: Hurricane Ida Recovery Efforts 09-01-21
BNSF teams have made progress in restoring rail operations in Louisiana impacted by Hurricane Ida. The region has experienced widespread power outages as well as major flooding in some areas. We are providing many of our employees and communities affected by the storm with needed supplies, including generators, temporary lodging, food and water.
Our rail yard at Lafayette, Louisiana is in full operation and nearly our entire main line between Lafayette and New Orleans has reopened. Just one location, approximately 10 miles east of Raceland, remains out of service with downed power lines on the tracks. Service restoration through this location is pending the removal of those lines by utility company crews.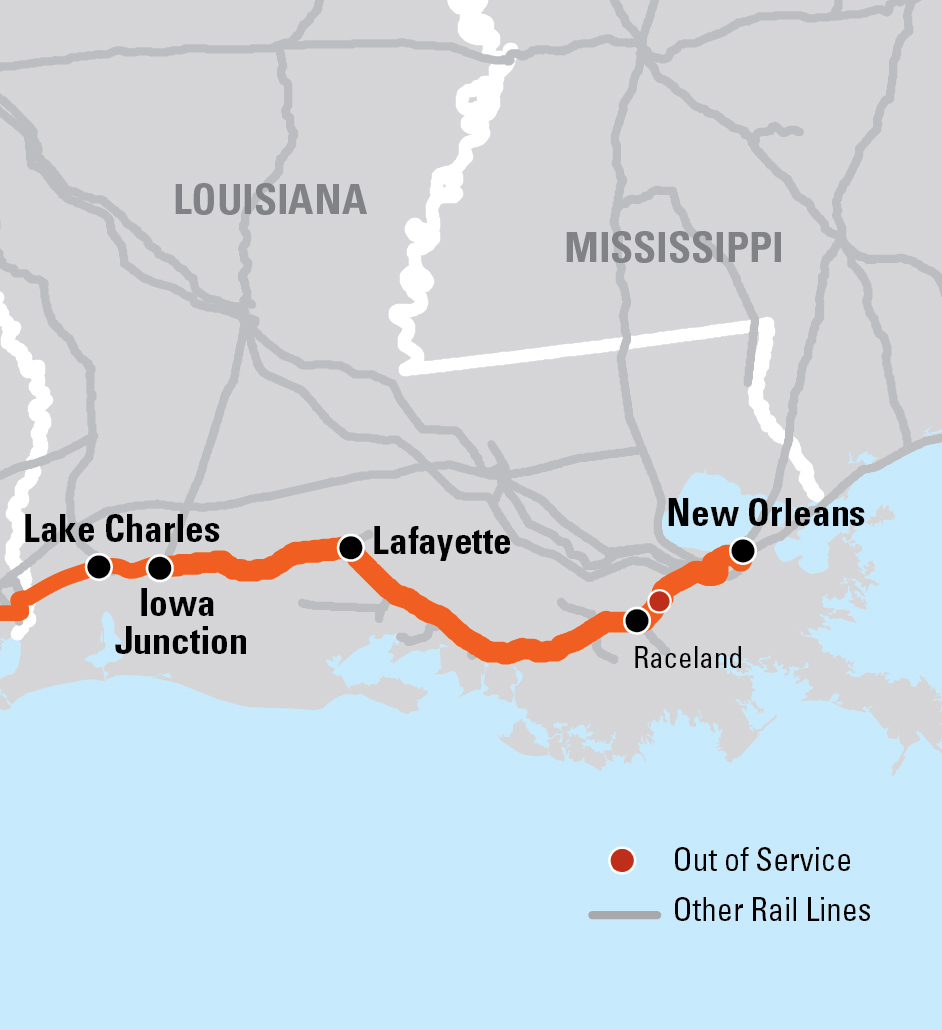 Interchange with some carriers in New Orleans, Norfolk Southern and New Orleans Public Belt Railroad, is available involving traffic east of our affected main line segment. Interchanges in New Orleans with other carriers, including CSX and Canadian National, remain under embargo. In response, we are re-routing some affected trains through alternate gateways.
If you have questions about affected shipment(s), please contact BNSF Customer Support at 1-888-428-2673.
We will provide further updates on this situation.