New Process Regarding Overloaded Railcars Effective October 7, 2021
BNSF is implementing a new process for shippers regarding a railcar that is overloaded. Effective October 7, once notified (via email, if subscribed to receive notifications) of their overloaded car, shippers can access their case using our Message Us feature in the BNSF Customer Portal. When tracking a shipment in our Trace tool, shippers will also see an alert regarding an overloaded railcar with the same information as contained in the notification.
In response to an overloaded railcar, the shipper is responsible for coordinating with an authorized contractor to reduce the excess weight. Once the railcar weight has been reduced, the contractor needs to provide a scale ticket, or weight certificate, to the shipper. The shipper is then required to submit a weight reduction form, along with a copy of the scale ticket, in order to get the car released from overloaded status.
As part of the new process, shippers will need to use Message Us to communicate this information with BNSF regarding their case.
The shipper, or shipper's contacts, will have to use the Message Us Tool to fill out the reduction form and to upload a copy of the scale ticket.
Any questions can be submitted directly into the Message Us chat function for assistance from a BNSF Load & Ride Solutions (LARS) representative.
To see how this new process works, and the changes that have been implemented, please watch the following video: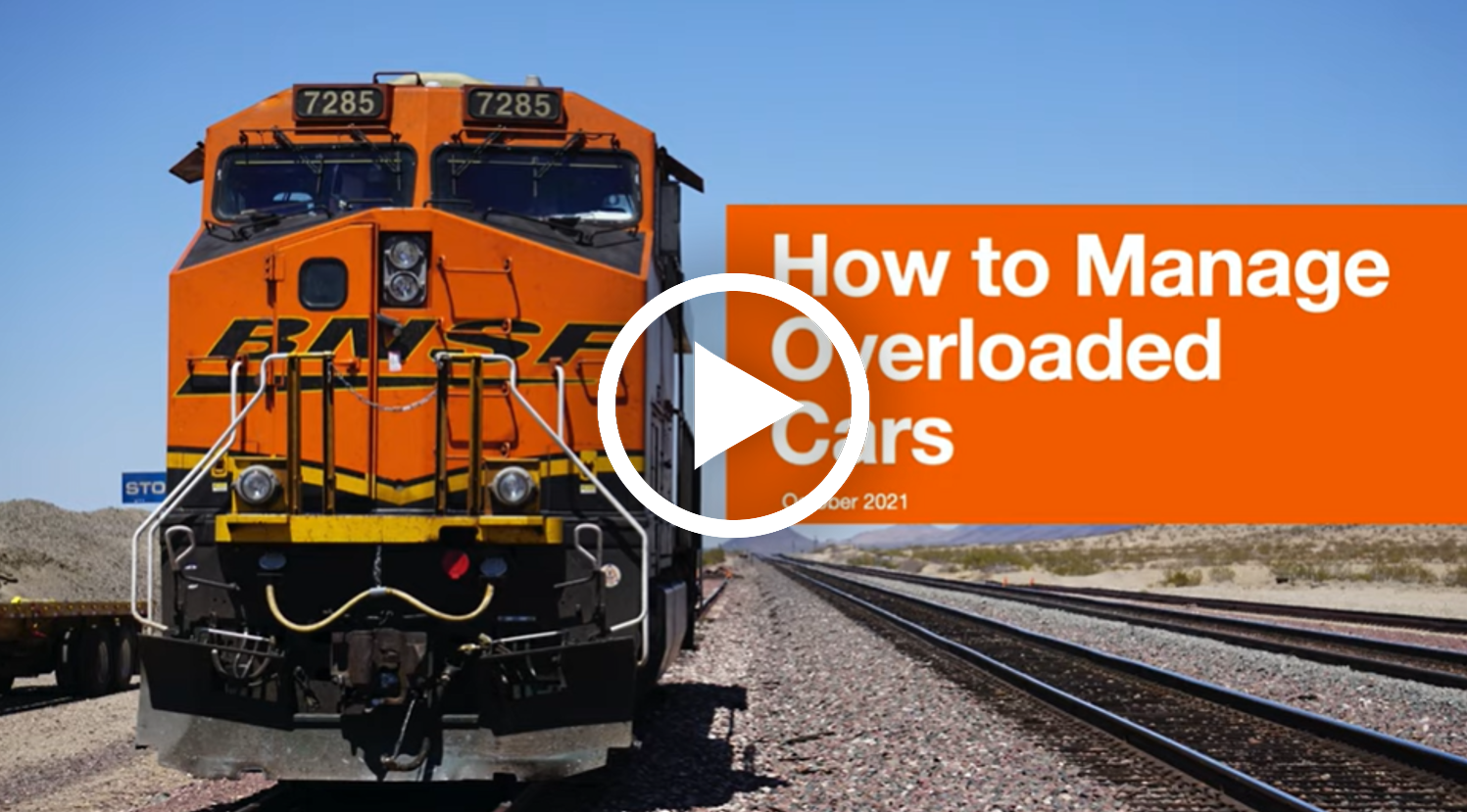 We encourage customers to share this video with their shipping partners. Answers to frequently asked questions about the new process are posted here, and there are additional resources available on our Loading & Shipment Safety webpage. Please also check the Subscription Center in the BNSF Customer Portal to make sure that you are selected to receive Overload Notifications.
Your business is important to us. BNSF remains focused on meeting the demands of our customers while ensuring we continue to operate as safely and efficiently as possible.
Thank you for choosing BNSF Railway as your transportation service provider.