Intermodal Network Update for Thursday, April 14, 2022
With our observance of the Good Friday holiday, this Network Update is being delivered one day earlier than scheduled.
Operational Performance
We continue to address a very challenging operating environment as our BNSF operating teams work aggressively to reduce congestion and recover velocity across the network. While some progress has been made during the past two weeks, including a significant reduction in trains holding for power, one of our highest priorities remains the reduction of high railcar inventory levels, which is the biggest factor impacting network productivity.
Extreme weather has created some additional service challenges on our Northern Corridor, particularly in eastern Montana and North Dakota. With a powerful winter storm bringing blizzard conditions to the region, many locations have experienced heavy snowfall during the past two days, along with wind gusts exceeding 50 miles per hour and record cold temperatures.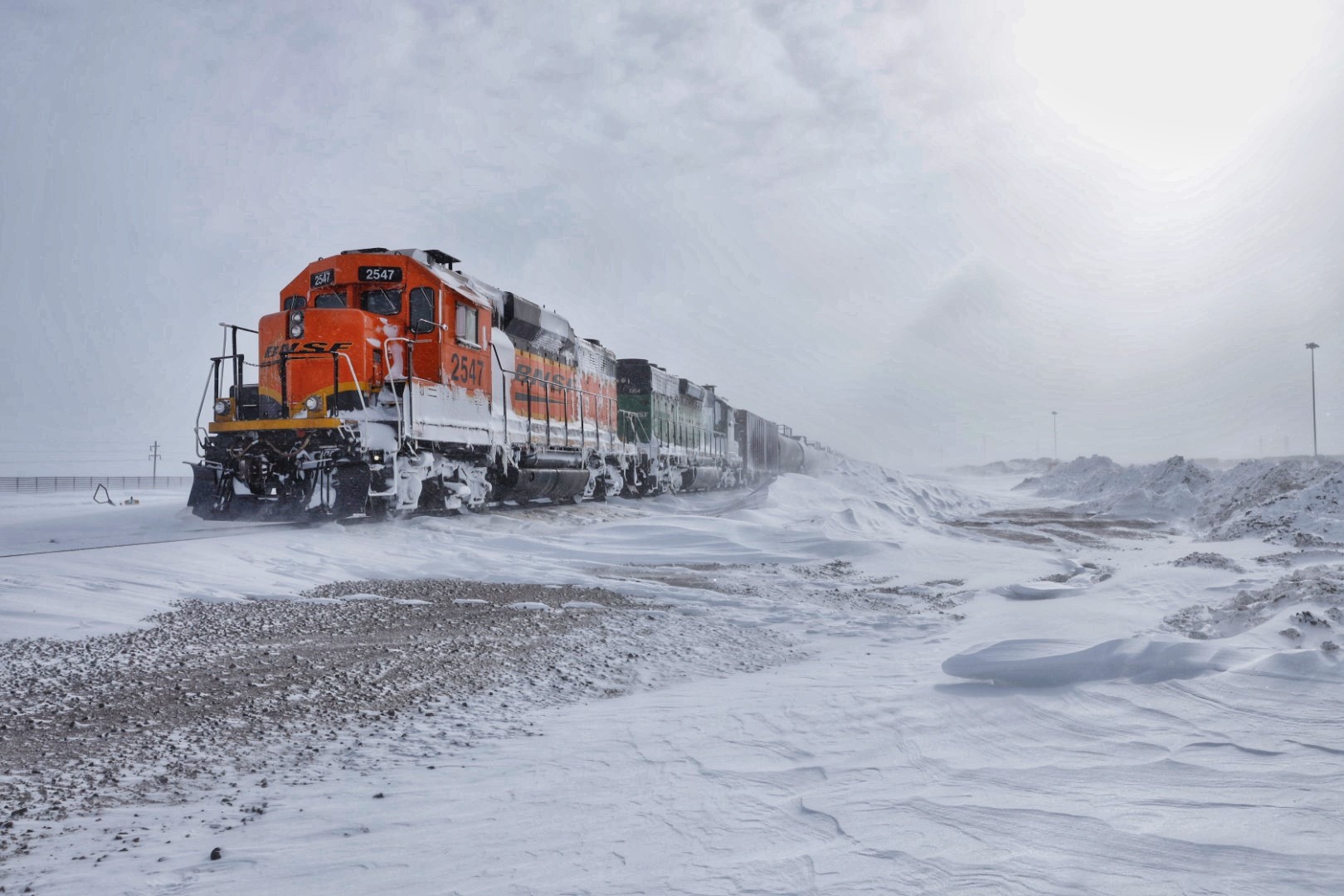 Gavin Yard, Minot, N.D. – April 14, 2022
Winter Action Plans were implemented to pre-position resources and deploy snow removal crews to affected areas. Some trains are experiencing delays due to ongoing plowing operations as well as road closures that have affected crew deployments.
Prior to this latest storm, overall car velocity was down slightly from the prior week as well as the average level for March. Average terminal dwell was higher by 2% while reduced slightly from last month. Our local service compliance measure is running at nearly 88% while total volume for the week was essentially unchanged.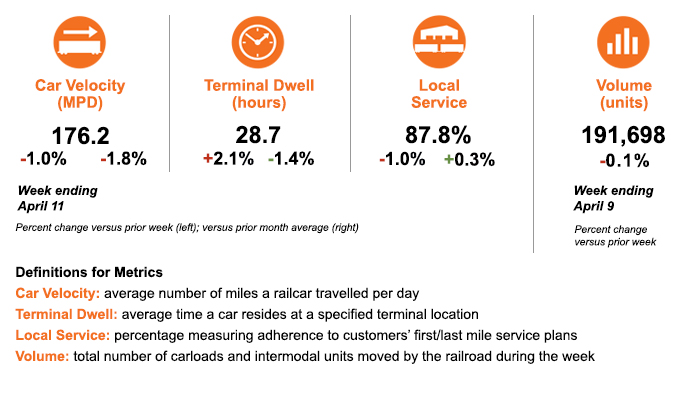 As we reported, we have an ambitious plan in place to address crew availability needs in several areas. We have recalled all furloughed train crew employees in the Pacific Northwest and California as well as those in our Montana and Twin Cities operating divisions. With our goal of adding 1,800 people to our Train, Yard and Engine (TY&E) workforce this year, 115 new employees have already been deployed and another 291 are currently in training classes. In the next 90 days, 232 new hires will complete their training. Our plan also includes nearly 1,200 additional employees in our other crafts, including Engineering and Mechanical.
We appreciate your patience as these recruiting efforts will take some time. We remain confident that this hiring plan, combined with all the network productivity initiatives being implemented, will restore the level of service that you expect from us. We will continue to provide updates on our progress in the weeks ahead.
Service Expectations for the Week Ahead
Favorable operating conditions are expected to return to areas of the Northern Corridor affected by the winter storm early next week. Going into the Easter holiday weekend, scheduled maintenance work has been adjusted to address expected crew challenges as well as improve network fluidity. We will continue to evaluate schedules and make adjustments as necessary to minimize service disruptions.
As always, we thank you for your business and appreciate the opportunity to serve as your transportation service provider. We welcome your feedback and questions.