Intermodal Network Update for Friday, September 30, 2022
OPERATIONAL PERFORMANCE
BNSF operating teams are focused on maintaining positive performance momentum as we move into October. Aligning resources with volumes is a key component of our service recovery plan to maximize productivity and achieve greater efficiencies throughout the network. Our efforts to bring on additional crews and improve train crew availability are yielding positive results.

We continue to work with customers impacted by the ILWU strike at Westshore Terminal's coal export terminal at the Port of Vancouver to alleviate congestion and keep trains moving through this busy region of the Pacific Northwest.
In regards to metrics, our overall service performance was steady. Average car velocity was essentially unchanged versus the prior week and the average for August. Terminal dwell was also unchanged from last week but has been reduced versus last month's average. Our local service compliance measure, which reflects our efficiency in handling carloads, was down versus the prior week but higher than the previous month.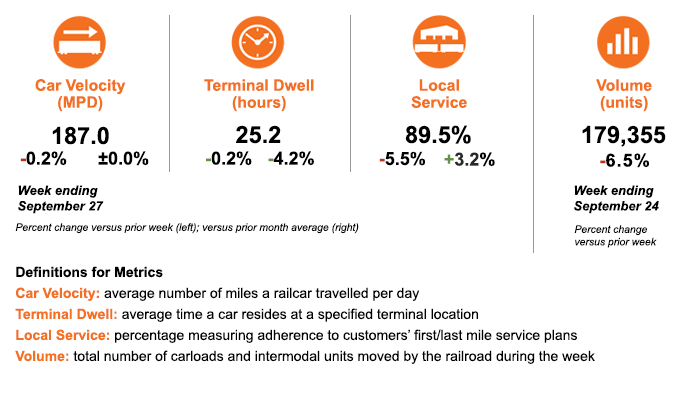 Last Friday, a fire significantly damaged a bridge on our Avard Subdivision, approximately 65 miles west of Tulsa, Oklahoma. BNSF teams were immediately deployed to the scene and worked around the clock to restore service. Thanks to their hard work and coordinated efforts, our infrastructure in the area was rebuilt by Sunday afternoon. Trains designated to move through this busy corridor are again operating on their regular routes.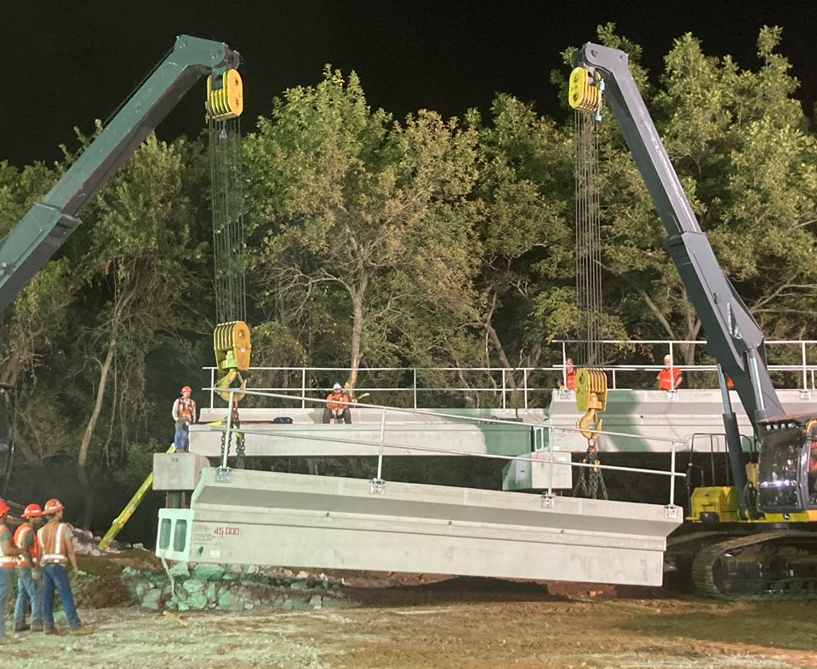 Bridge repairs on the Avard Subdivision – September 2022

INTERMODAL UPDATE
We continue to see improvement in our service performance across BNSF's intermodal network.
One of the main challenges the supply chain continues to face is chassis unavailability at select inland intermodal facilities. Lengthy street turn times for chassis continue to deplete the assets needed to unload trains at our hubs. This can create excessive congestion reducing our ability to process inbound freight as expeditiously as possible.
We will continue to work with customers to look for collaborative solutions to address current supply chain issues. We greatly appreciate customers who can turn equipment faster on the street to generate greater chassis availability.
BNSF has multiple tools available for customers to track their shipments. Please contact your BNSF marketing representative if you have any questions.

CAPITAL EXPANSION UPDATE
This week, BNSF Engineering teams completed a 12.7-mile segment of double track on the Emporia Subdivision, which runs from Kansas City to Wellington in eastern Kansas. The installation of the adjacent track next to the single main line means a shorter and faster connection than the current route through Newton, Kansas.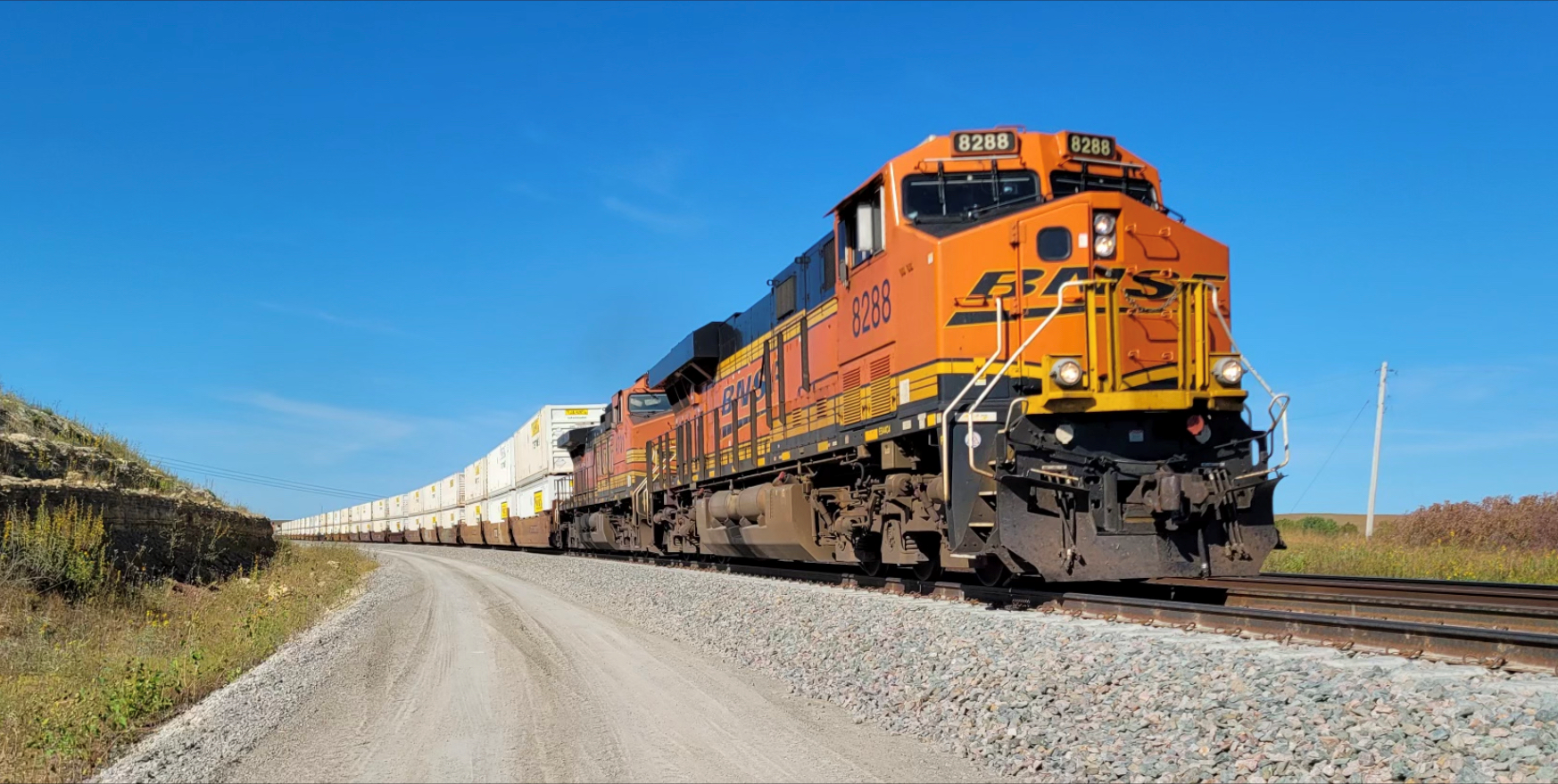 First BNSF train travels over the new section of the second main line track on the Emporia Sub – September 2022

The completion of this segment is part of an ongoing, multi-year project to increase efficiency and network capacity along the Southern Transcon, our primary route between the West Coast and Chicago. This new segment brings the project to its halfway completion mark with nearly 25 miles of double track added to this busy corridor.

SERVICE EXPECTATIONS FOR THE WEEK AHEAD
As Hurricane Ian impacts the southeastern U.S., customers may experience delays to interchange traffic bound for coastal locations in Florida, Georgia, Virginia, and the Carolinas into early next week.

For much of the BNSF network, favorable weather for early October is anticipated with no major storm systems in the forecast during the next several days.
As always, we thank you for your business and appreciate the opportunity to serve as your transportation service provider. We welcome your feedback and questions.