BNSF Railway Expands Direct Intermodal Service Between Houston and Chicago - Southern California
At BNSF, we are committed to having the capacity, the equipment and the people that allow us to grow with our customers and say "yes" to new business opportunities. We strive to have the capacity available in the right place and at the right time to match our service and capabilities with your needs.
As a part of our continuing effort to serve the consumer markets in the greater Houston area, we are expanding our direct-rail intermodal service connecting our intermodal facility in Pearland, TX, to the Southern California and Midwest markets.
Customers shipping to/from Houston markets will see increased daily frequency to/from both the Chicago and California markets. The expanded service offering supports greater supply chain efficiency and BNSF's continued focus on growth by providing consistent and reliable service options for our customers.
For specific schedule details, click here.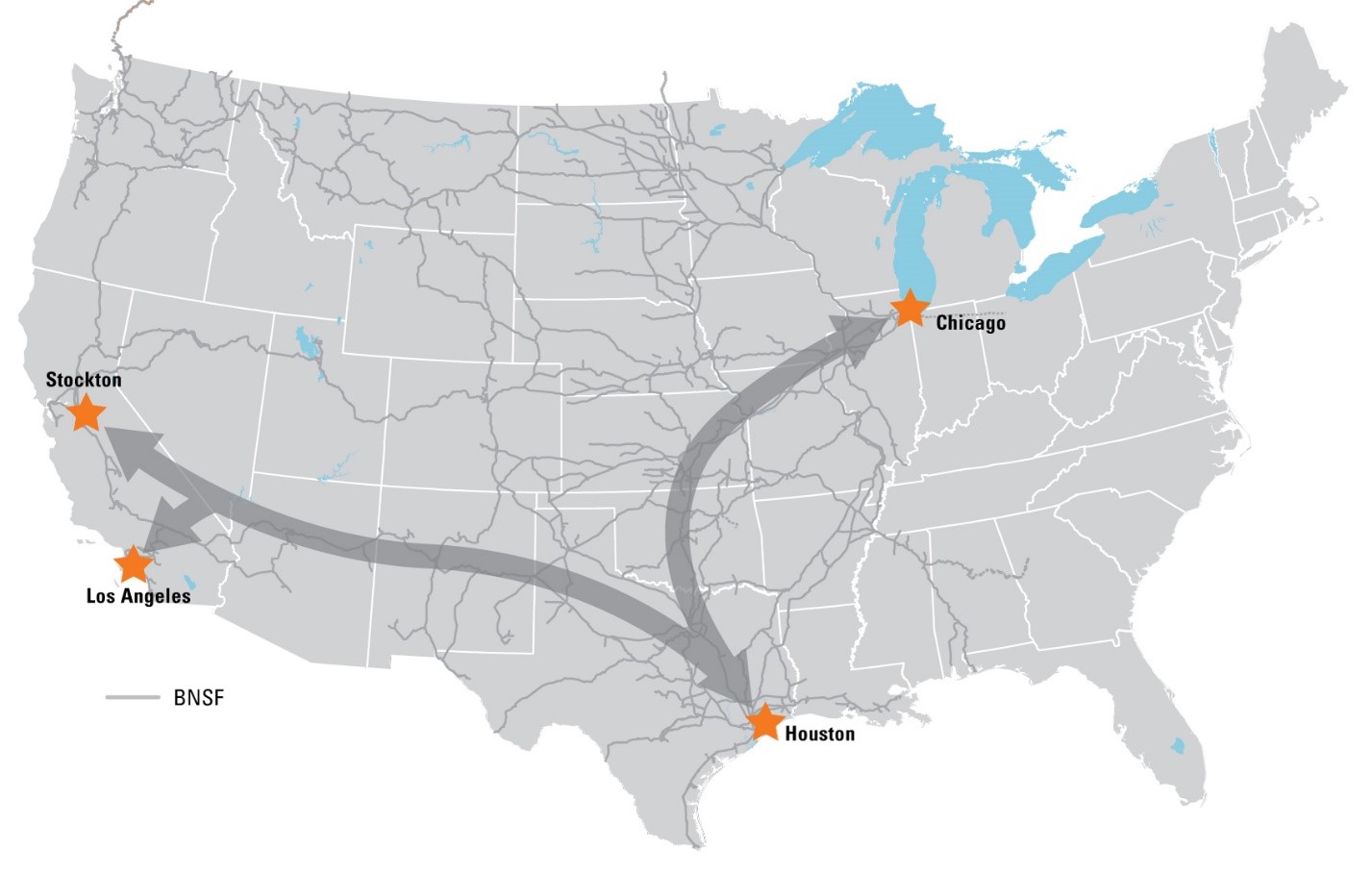 Please contact your BNSF marketing representative if you have any questions.